Training programme on Chemical Risk Mitigation through
Green Chemistry, GHS Labelling and UNEP Responsible Production Methodology
Course Details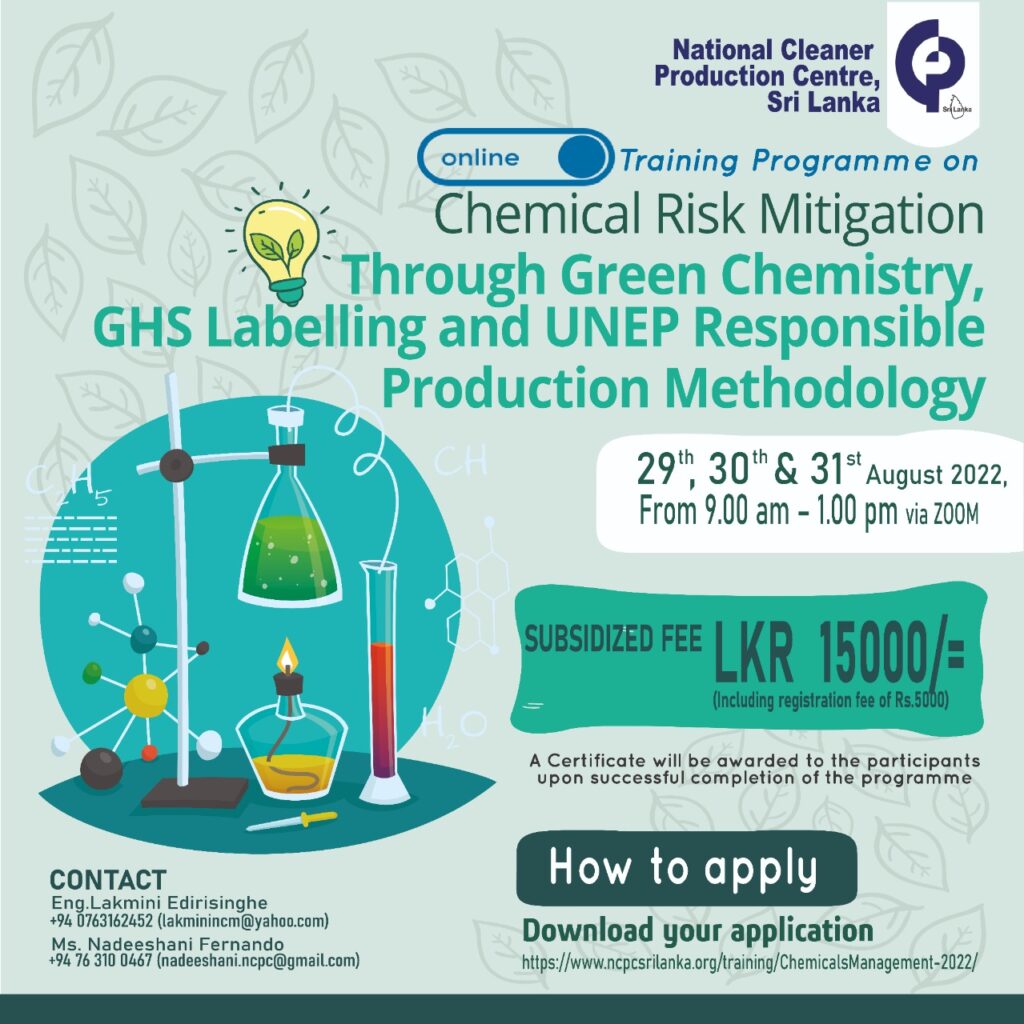 Chemicals are extensively used in industrial facilities and various other organizations. Through the chemical manufacturing industries possess inhouse knowledge on risks related aspect of the chemicals, these chemicals use business industries and business organization and lagging behind with essential knowhow required of sound chemical management. Due to the hazardous nature of these chemicals and the improper management of these chemicals, many accidents were reported within the last few years in the country.
We have tested and proven tools and methodologies developed by international organizations and practicing in developed countries for introduced novel tools and concepts for the sound chemicals management in the industries with the aim of mitigating the chemical related risks.
The objective of this training programme is to introduce these new tools and methodologies to the local industries in order to support these industries mitigate the chemical related risks in their respective industries.
How to Apply
If you find this training program useful to train the personnel in your organization, kindly confirm your participation by sending the filled registration form attached below to lakminincm@yahoo.com or nadeeshani.ncpc@gmail.com. Application form- Click here to download
If you need further information, please do not hesitate to contact Eng. Lakmini Edirisinghe on 076 316 2452.