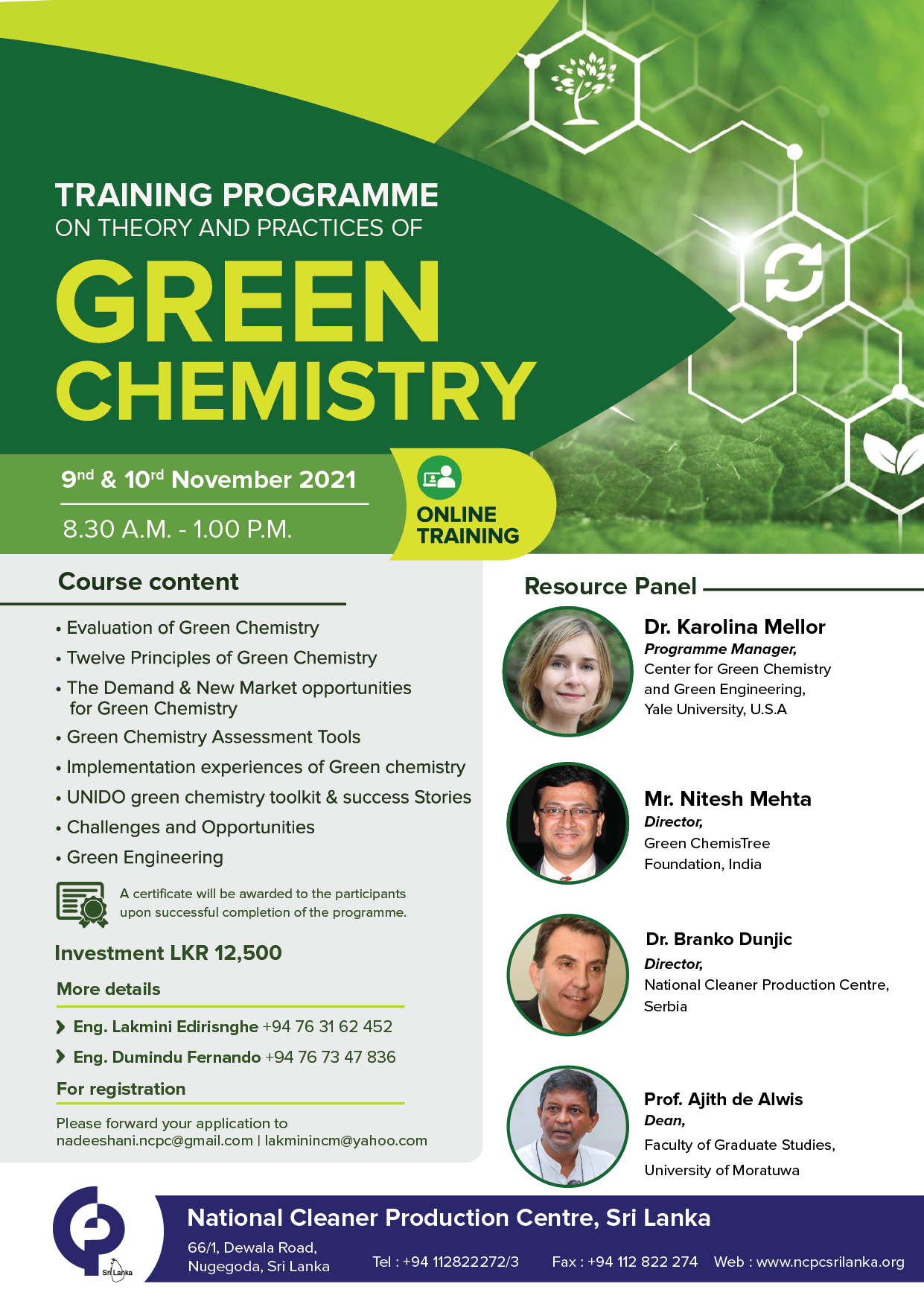 Background
The goal of Green Chemistry concept is to design or redesign of products and manufacturing processes to reduce their hazardous impact on human health and the environment. Fundamental to the Green Chemistry concept is the idea of sustainability and in order to reduce environmental impacts and conservation of natural resources for future generations.
Course Details
National Cleaner Production Center has organized a 2-day Training programme on ''Theory and practice of Green Chemistry" to enhance the knowledge for local stakeholders on this novel concept. The training programme will be held on 9th & 10th of November 2021 from 8.30 am to 1.00 pm online via zoom.
The training programme will be conducted by an eminent international resource panel representing recognized institutes across the world.
The total subsidized fee for the training programme is LKR 12,500/= per participant for the entire course.
How to Apply
If you find this training program useful to train the personnel in your organization, kindly confirm your participation by sending the filled registration form attached below to lakminincm@yahoo.com or nadeeshani.ncpc@gmail.com. Application form- Click here to download
For more information contact Eng. Lakmini Edirisnghe (0763162452), Email: lakminincm@yahoo.com or Eng. Dumindu Fernando (076 734 7836), Email- dumindu.ncpc@gmail.com