Building The Pathway Towards Eco Labeling in Sri Lanka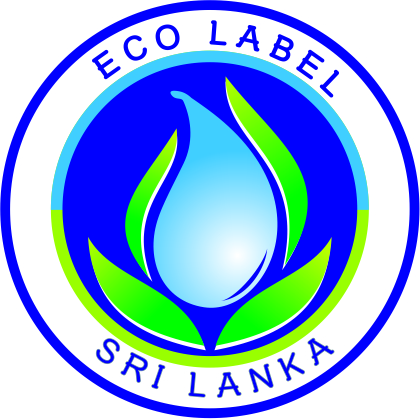 Eco Labelling

Benefits

Dairy Products

Tea Products

Procedures
What is Eco Labelling?
"Ecolabelling" is a voluntary method of environmental performance certification and labelling that is practiced around the world. An ecolabel identifies products or services proven environmentally preferable overall, within a specific product or service category. 
Eco Label Certification Scheme of NCPC Sri Lanka
Recognizing the shortfalls of the environmental labelling programmes exist in the country, National Cleaner Production Centre (NCPC), Sri Lanka worked with United Nations Environment Programme under One Planet Network Project on Consumer Information For Sustainable Consumption and Production to moved towards a broader Scale to develop and implement Eco Labelling Scheme in Sri Lanka. 
Accordingly, NCPC Sri Lanka has pioneered the development of a globally accepted Eco Label certification scheme under the International Standards on ISO 14024:2018 Environmental labels and declarations – Type I environmental labelling – Principles and procedures.
As a remarkable achievement of the Eco Label certification programme of NCPC, we have received the associate membership of Global Eco labelling Network (GEN) from its Annual General Meeting 2020, as the first ever GEN member of Sri Lanka.
Register of certified products
| Sector | Certificate No | Date of Issue | Name of Company & Address | Product Category | Life Cycle Stages | Products | Brand Name | Validity period |
| --- | --- | --- | --- | --- | --- | --- | --- | --- |
| Dairy Sector | EL-01-2021 | 16-08-2021 | Richlife Dairies Ltd Pirivena Road, Molligoda, Wadduwa | Dairy Products | Receiving, Collection, Chilling & Transportation of Raw Milk and Manufacture and Dispatch of Dairy Products | Full Cream Pasteurized Milk, Flavoured Full Cream Pasteurized Milk, Flavoured Set Yogurt,Stirred Yoghurt, Dairy Desserts (Set Kiri, Kiri Peni), Flavoured Drinking Yogurt, UHT TreatedTetra Packed Full Cream Milk, Flavoured UHT Treated Tetra Packed Milk, Swiss Cheese,Gouda Cheese, Feta Cheese, Paneer, Cheese Spread (Regular & Flavoured), Processed Cheese,Processed Cheese Slices, Cheese Wedges (Regular & Flavoured) and Sun Gold UHT Treated Tetra Fruit Nectar | Rich Life | 16-08-2024 |
Benefits of getting Eco-Label for products
Informing consumer choice
Eco-labelling is an effective way of informing customers about the human health and environmental impacts of selected products, and the choices they can make. It empowers people to discriminate between products that are harmful to the human and the environment.
Promoting economic efficiency
Eco-labelling is generally cheaper than regulatory controls. By empowering customers and manufacturers to make healthy and environmentally supportive decisions, the need for regulation is kept to a minimum. This is beneficial to both government and industry.
Stimulating market development
When customers choose eco-labelled products, which are healthy and environmentally friendly, they have a direct impact on supply and demand in the marketplace. This is a signal which guides the market towards greater environmental awareness.
Encouraging continuous improvement
A dynamic market for eco-labelled products encourages a corporate commitment to continuous environmental and social improvement.
Promoting certification
An environmental certification program is a seal of approval which shows that a product meets a eco-label standard/criteria. It provides customers with visible evidence of the product's desirability from an environmental and health perspective.
Assisting in monitoring
Environmental claims can be more easily monitored. Competitors and customers are in a better position to judge the validity of a claim.
Eco Label Certification for Dairy Products

Certification Criteria for Dairy Products
Pre Verification questionnaire
Application form
Eco Label Certification for Tea Products

Certification Criteria for Tea Products
Pre Verification questionnaire
Application form
Terms and Conditions for Maintaining Eco Labelling Certification
Rules & Procedures
Rules for use of NCPC Eco label
Fee structure for Eco label
Complaints & disputes
Appeals
For more information please contact Ms Upendra Arjeewani – arjeewaniupendra@gmail.com or 076 316 2454.