Life Cycle Assessment (LCA)
What is LCA?
Life-cycle assessment is a methodology for assessing environmental impacts associated with all the stages of the life-cycle of a commercial product, process, or service. For instance, in the case of a manufactured product, environmental impacts are assessed from raw material extraction and processing (cradle), through the product's manufacture, distribution and use, to the recycling or final disposal of the materials composing it (grave).
An LCA study involves a thorough inventory of the energy and materials that are required across the industry value chain of the product, process or service, and calculates the corresponding emissions to the environment. LCA thus assesses cumulative potential environmental impacts. The aim is to document and improve the overall environmental profile of the product.
Benefits of performing a Life Cycle Assessment
Create alternatives - Organizations will be able to understand the need for alternatives in order to minimize or avoid environmental impacts posed. It will give a sense of responsibility in the sustainable development of the world
Reduce risks - Companies are able to Identify environmental hotspots in your product/ service, minimize risks to environment and develop the status and company image.
Economic benefits - Increase business profits through identification of alternatives and increasing resource efficiency in production processes.
NCPC Commitments
NCPC Commitments to support LCA in Sri Lanka and Globally
Developing and maintaining the most updated Life Cycle Inventory (LCI) databases covering main industry sectors in Sri Lanka
Capacity Building on Conducting LCAs and LCI database development
Developing a national platform to support LCA practitioners in the country
To support the government to bring the LCA Perspective in policymaking
To engage International like-minded agencies in promoting LCA in Sri Lanka
Provide LCA infrastructure by acquiring LCA software tools and most updated LCI databases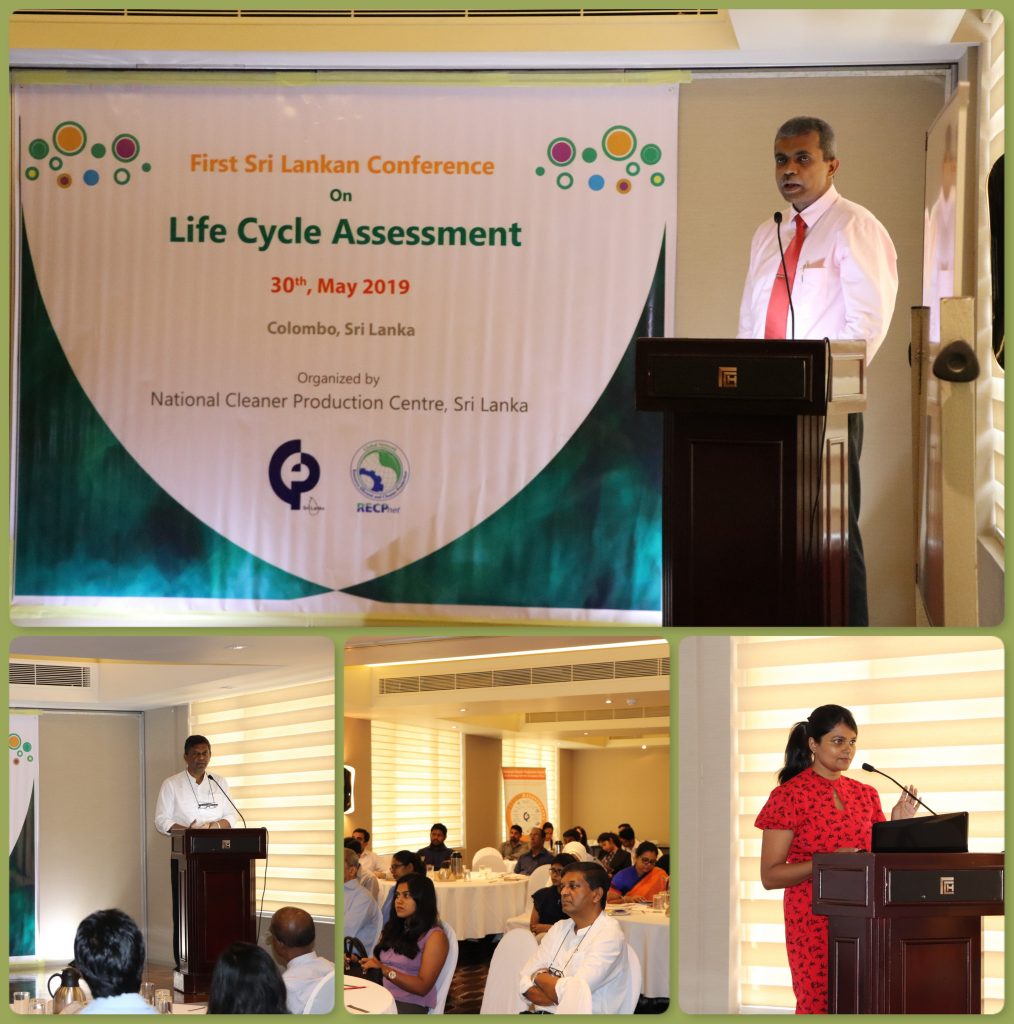 Resources
Why Sri Lankan Businesses Must Embrace Sustainability 

To Survive
As businesses adapt to the challenges of a post-pandemic world, implementing strategies that embrace circular economy solutions, with an emphasis on resource efficiency, can make all the difference.
The 2nd International Conference on Resource Efficiency and Circular Economy unpacked aspects of this very topic, together with a wide range of Sri Lankan public and private sector organisations.
LCA CASE STUDY | Textile Industry in Sri Lanka
Advancing life cycle-based sustainability assessments in Sri Lanka
LCA Forum
The LCA Forum (LCAF), Sri Lanka is the National platform for the LCA professionals and practitioners in the country with the objective of enabling the national use of credible life cycle knowledge by private and public decision makers. It is committed to raising the capacity and extend the professionalism of the LCA practitioners and its services towards Sustainable Development Goals of the country.
LCAF hosted by NCPC Sri Lanka, provides a national forum to ensure a science-based, consensus-building process to support decisions and policies towards the shared vision of sustainability as a public good.
The LCAF facilitates the application of life cycle knowledge in the national sustainable development agenda in order to achieve global goals.
General Objectives of the LCAF, Sri Lanka
Enhance knowledge and capacity on Life Cycle thinking and Life Cycle Assessment among the LCA Community in the country (Knowledge exchange)

Foster communication between LCA Professionals/Practitioners;

Encourage and promote interdisciplinary research with a view of increasing scientific understanding of environmental issues;

Provide an enabling platform to discuss LCA based Environmental/sustainability assessment and LCA infrastructure development related issues;

Encourage and to publish LCA related Environmental publications
Click here to register
Registration