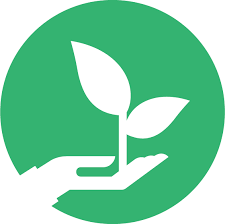 Carbon footprint

Verification
Verification of organisation level, project level or product level carbon footprint becomes one of the most important aspects in reporting sustainable business practices
Therefore, National Cleaner Production Centre (NCPC) offers a third-party verification service, which provides an independent and impartial;
Organisation level of greenhouse gas emission and removals (ISO 14064-1)
Project level of greenhouse gas emission and removals (ISO 14064-2)
Carbon Footprint of Products (ISO 14067)
NCPC conduct its verification through a targeted sampling of client data and procedures in accordance with the ISO 14064-3 specification with guidance for the verification and validation of greenhouse gas statements.
Contact Us
Benefits of verifying your carbon footprint
Deliver improvements
• Benchmark your product performance • Identify opportunities for efficiency • Encourage adoption of lower impact products
Enhance reputation
• Independent assurance of environmental credentials • Differentiate your brand from competitors • Engage staff and customers with product sustainability
Beyond compliance
• Verified environmental impact data • Meet contracting and procurement expectations • Show leadership on sustainability issues
Why choose NCPC to verify your carbon footprint?
NCPC has the expertise and tools to verify your carbon footprint services ranging from organization to product footprints in line with ISO 14064-3 and as a result, you'll understand the level of emissions you need to reduce and/or offset to become 'carbon neutral'.
We are conducting the verification process with the highest standards of quality assurance and quality control procedures. So you can be sure that the information we provide is a complete and totally reliable basis for improving your performance in monitoring and reporting emissions.
Statement of Impartiality
Statement of Impartiality – Click here to download
Procedure for Handling complaints
Procedure – Click here to download
Customer Complaint Form
Complaint from – Click here to download
Data Protection Policy
Policy – Click here to download
Organisation level of greenhouse gas emission and removals
Project level of greenhouse gas emission and removals
Carbon Footprint of Products