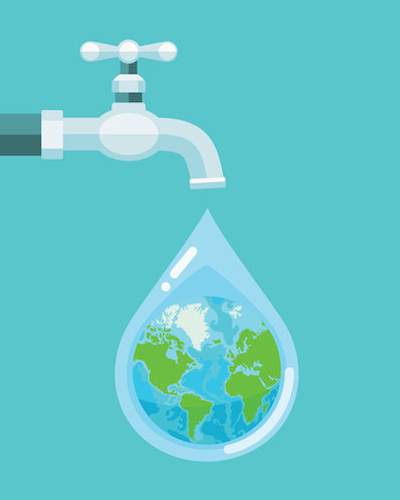 Water Auditing and

Water Footprint
Water is an indispensable but scarce resource today, hence demonstration of the corporate commitment to protect the fresh water resources through conducting water audits & implementing the recommendations, quantifying the water footprint (ISO 14046) inevitably boost the corporate image of a company. Using water efficiently support in savings of energy and raw materials as well as to cut down waste water treatment costs. Every business is a little different, but a water audit is an easy way to start.
Contact Us
Water audits provide a way to inventory all water uses in your facility and identify ways to increase water use efficiency. The results can help you prioritize steps to implement cost- effective water-saving measures. NCPC has conducted more than 15 water audits during past two years and saved 10 % to 25 % of their water consumption mostly through low or no cost options such as adopting good housekeeping practices, raising awareness etc.
Water Footprint, one of environmental sustainability concept in the world, is an emerging sustainability indicator which is now increasingly used by leading companies in the corporate world. Certain buying companies need the suppliers to calculate and declare their water footprint at firm level. Lack of competency within the country to undertake supply chain water footprint quantifications is constraint but NCPC very successfully fill this vacuum by providing this service during last 5 years. Having understood the limited capacity at national level to undertake water footprint calculations NCPC has been conducting a Capacity building training programme on this annually during last three years. NCPC support each and every kind of businesses to improve their water efficiency through water auditing and quantification of blue, green and grey water footprints.