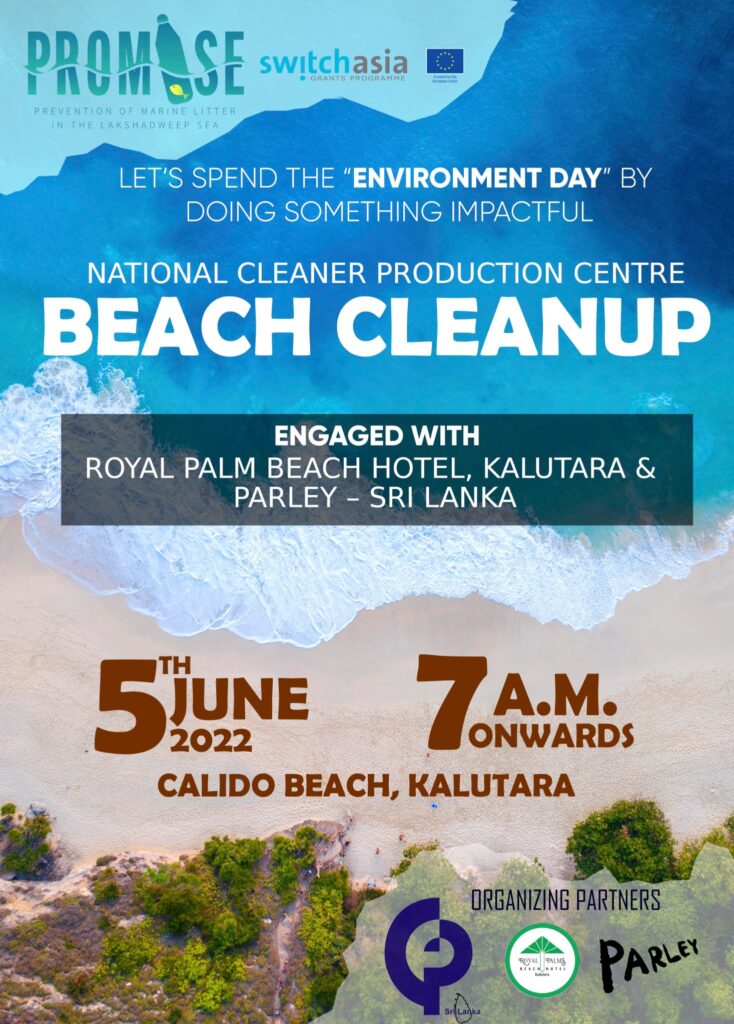 NCPC, Sri Lanka organized a beach clean-up activity to commemorate Environment day which falls on 5th June. The beach clean-up was collaborated by Royal Palms Beach Hotel, Kalutara, Parley Sri Lanka and Eco spindles Pvt Ltd.
The beach clean up activity involved over 60 volunteers. Together we were able to collect, sort and dispose 350 kg of marine litter  from the Calido beach, Kalutara.
Glass 134 kg
Hard plastic 91 kg
Other plastic 69kg
Metal 18 kg
Rubber & other 38 kg
This beach clean-up activity will be followed by series of clean-ups throughout the course of this year as a part of EU Switch Asia funded PROMISE project.