National Cleaner Production Centre Sri Lanka conducted one – day training program on Eco – Innovation methodology for industries which are in the chemical sector supply to the construction sector. Participants were trained from 12 selected organizations in the supply chain including Bitumix (Pvt) Ltd, Multichemi International Ltd, Samson Rajarata Tiles (Pvt) Ltd, Union Chemicals Lanka PLC, Nippon Paint Lanka (Pvt) Ltd, Sierra Readymix (Pvt) Ltd, JAT Holdings Ltd, Melsta Gama (Pvt) Ltd, Macktiles Lanka (Pvt) Ltd, Lanka Tile Grout MFG (Pvt) Ltd, Specialty Construction Chemicals (Pvt) Ltd and, Tudawe Brothers (Pvt) Ltd.
Implementation of Eco Innovation is a component of the UNEP project on "Global Best Practices on Emerging Chemical Policy Issues of Concern Under the Strategic Approach to International Chemicals Management".
NCPC Sri Lanka will provide consultation and technical assistance for industries in order to develop and implement Eco – Innovative business models.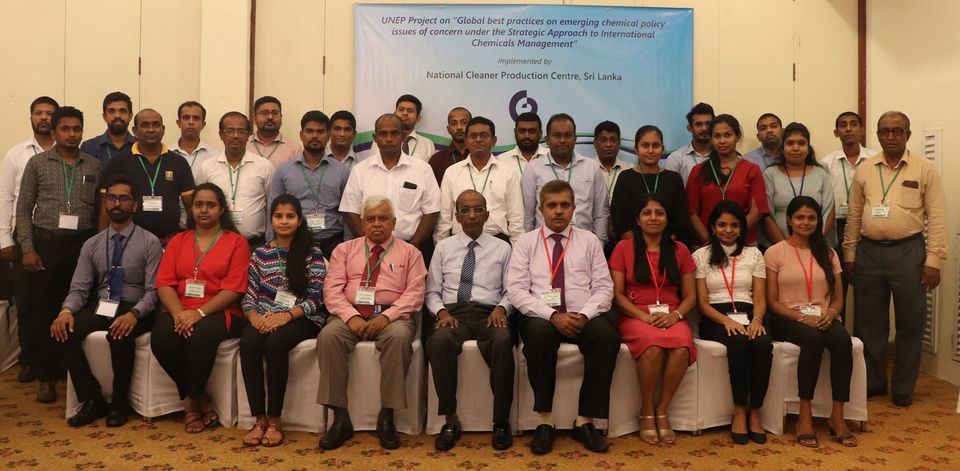 Group photo of the representatives of the organizations and the staff members of NCPC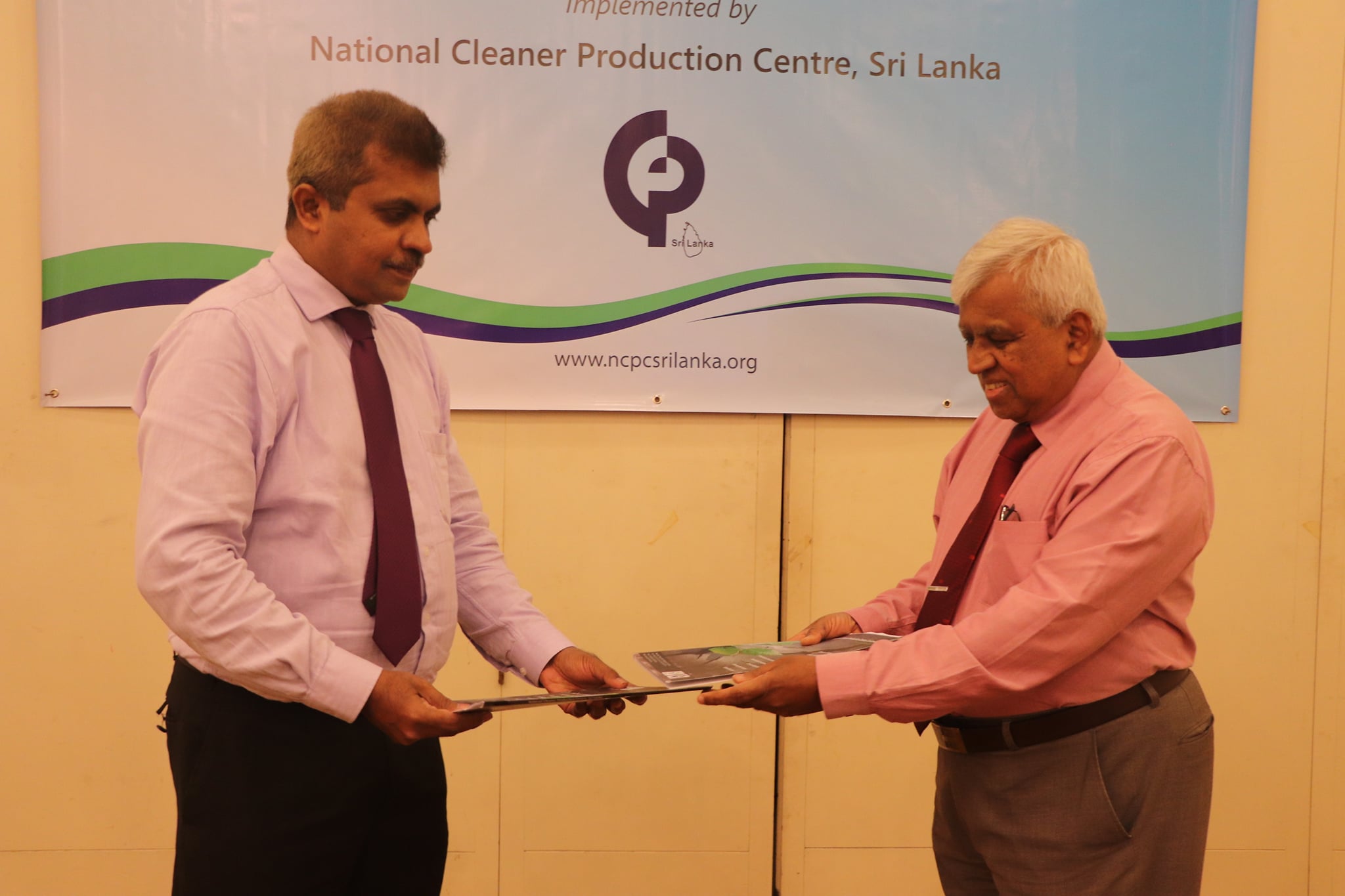 Mr. Lal Weerasinghe, General Manager of Sierra Readymix (Pvt) Ltd, is exchanging the MOU with Mr. Samantha Kumarasena, Chief Executive Officer of NCPC Sri Lanka