"Both Industry and Environment Ministers get together in giving away National Cleaner Production Awards…"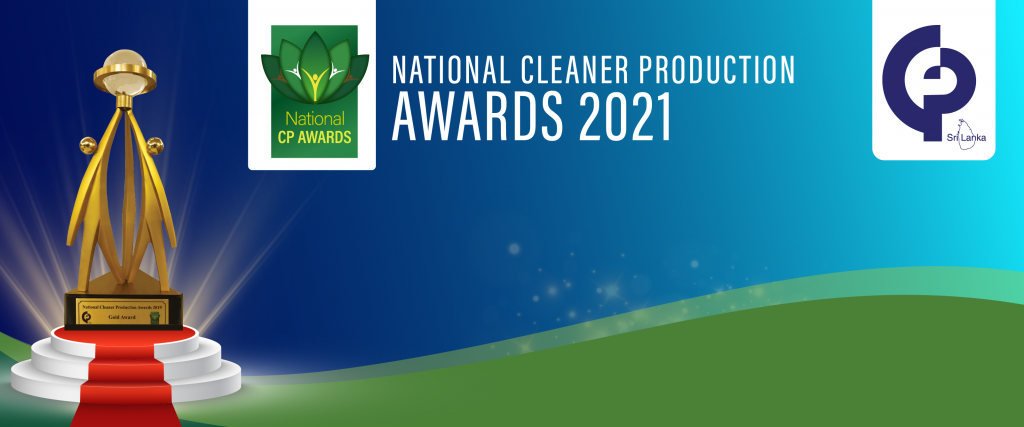 "National Cleaner Production Awards 2021" was held on Wednesday, 19th at Waters' Edge with the presence of Hon. Wimal Weerawansa, Minister of Industries as the Chief Guest. Hon. Mahinda Amaraweera, Minister of Environment attended the Ceremony as the Guest of honour. Total of 36 awards were given away for the enterprises of different industry sectors under Small, Large and Medium categories.
The pioneer environmental awards programme started in 2007, gave Platinum Awards for the 1st time this year. "Over the years the business enterprises have implemented more and more novel environmental tools and techniques so therefore they demonstrated much better environmental performance than the days the awards ceremony started. Therefore, the panel of Judges recommended giving Platinum Awards for those high performers" told by Eng. Samantha Kumarasena, CEO of the National Cleaner production Centre.
The ceremony was attended by Dr Anil Jasinghe, Secretary to the Minister of Environment, Gen. Daya Rathnayake, Secretary, Ministry of Industries, Mrs. Jenny Correia Nunes, Head of Cooperation, Delegation of the European Union to Sri Lanka and the Maldives and many other distinguished invitees.
The NCPC, Sri Lanka has made steps to honor industrialists for their resource-efficient and environmentally sustainable business excellence in order to encourage them to pursue environmentally-friendly business performances. Applicants were evaluated as small, medium, and large categories. Platinum, Gold, Silver, Bronze, and certificate of merit were awarded for their excellence in Resource Efficiency and Environmental Sustainability.
A systematic and comprehensive evaluation scheme was strictly practiced during this entire process. The onsite evaluations were conducted by the competent panel of evaluators consisting of 30 members. The evaluators took part in the process of conducting in-depth evaluations in their site visits in order to make the evaluation process accurate, transparent and reliable.
We would like to congratulate all of the National Cleaner Production Award recipients for 2021 and we also want to thank you for your passionate involvement in this event.